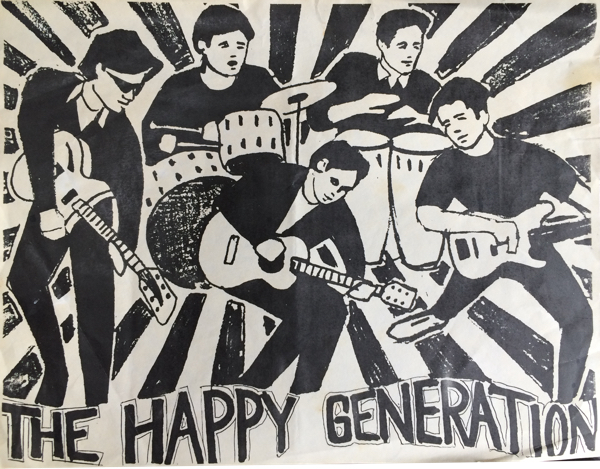 Happy Generation, Live: Rhythmroom 3/6/91, Board Mix
Bob Cummins (lead vocal, lead guitar), Bud Bush (vocal, drums), Merrill Wallace (guitar, vocal),
Kevin Rosser (percussion, vocal), Robb Bush (bass, vocal)

Deep Blue Hole, It's Your Fault, Not My Girl, Crystal Blue Persuassion (Tommy James and the Shondells), Inside My Little World, Alone In Love, Rambling, Pinata, Green Cricket on a White Table, Chase My Blues, Common Shadow, Allman Joy, When You Hold Me, Just Her Way, All I Wanna Know, Dear Prudence, Gardening at Night (R.E.M.), It's All Over Now (Rolling Stones), There She Goes Again (Velvet Underground), Shakin Through (R.E.M.), Low Rider (War), Fresh Air (Quicksilver Messenger Service).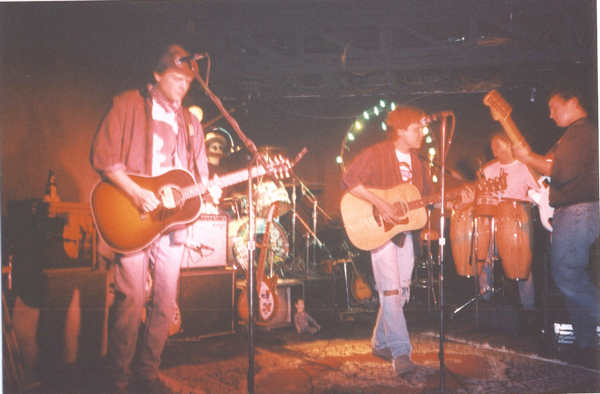 The Happy Generation, Live at the Rhythm Room



The Happy Generation Christmas